We cordially invite you to the 35th year of the Festival!
16 – 17 June 2023
We cordially invite you to the 35th year of the Festival!
The theme of this year's jubilee is the celebration of the 770th anniversary of Český Krumlov, when in 1253 the name of Krumlov was first mentioned in a charter of the Moravian Margrave and the Austrian and Styrian Duke Otakar, the future Czech King Přemysl Otakar II, in which Witigo De Chrumbenowe (Vítek of Krumlov) is mentioned among the witnesses.
More information in the program section >
Take advantage of the opportunity to purchase tickets at discounted rates via on-line pre-sale: You can as well buy the directly on site at the official box offices at the entrances to the town. For 2023, introduced new categories: family admission, admission for organized groups, and admission for hotel guests.
Further information on tickets and admission fees >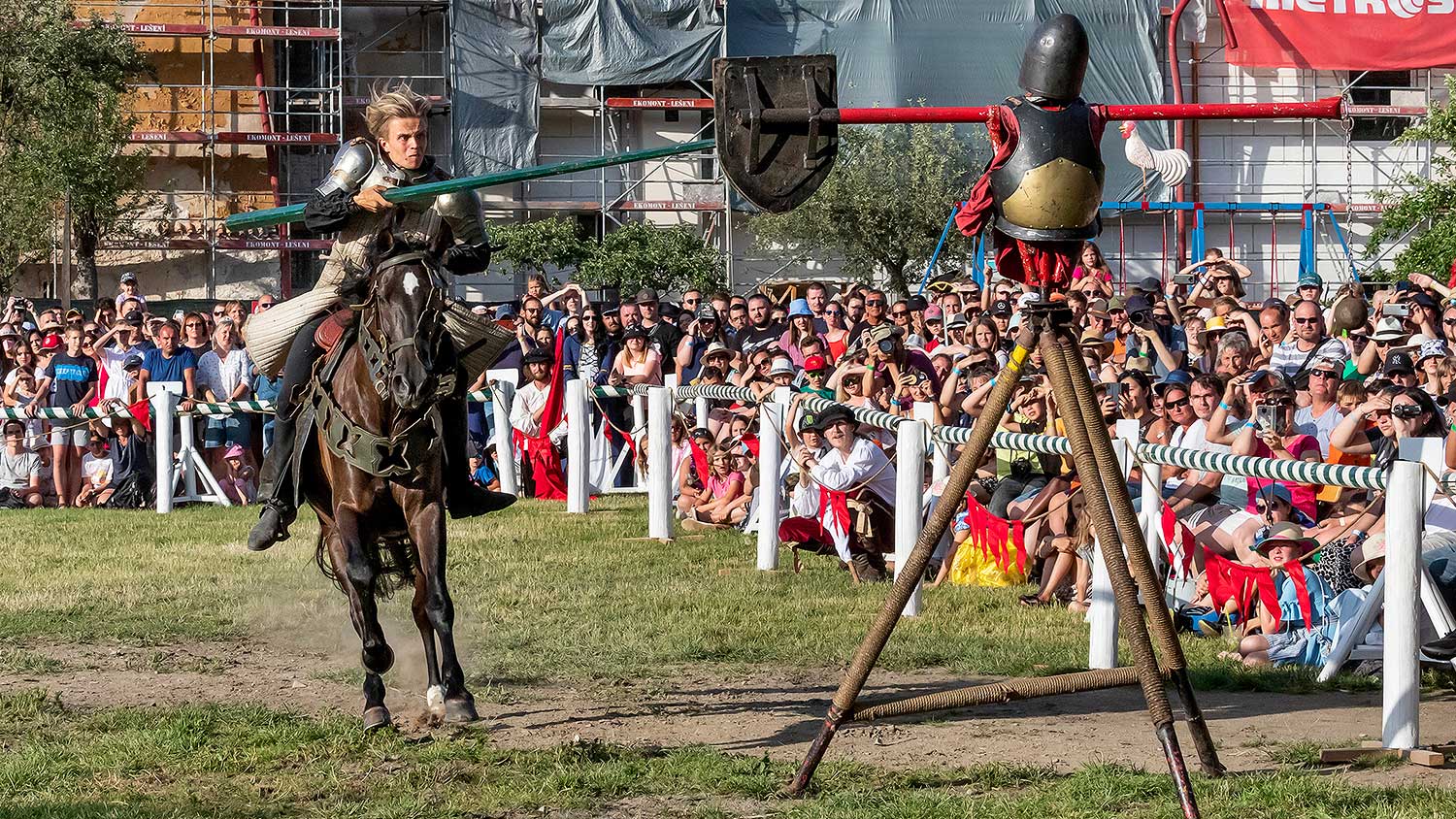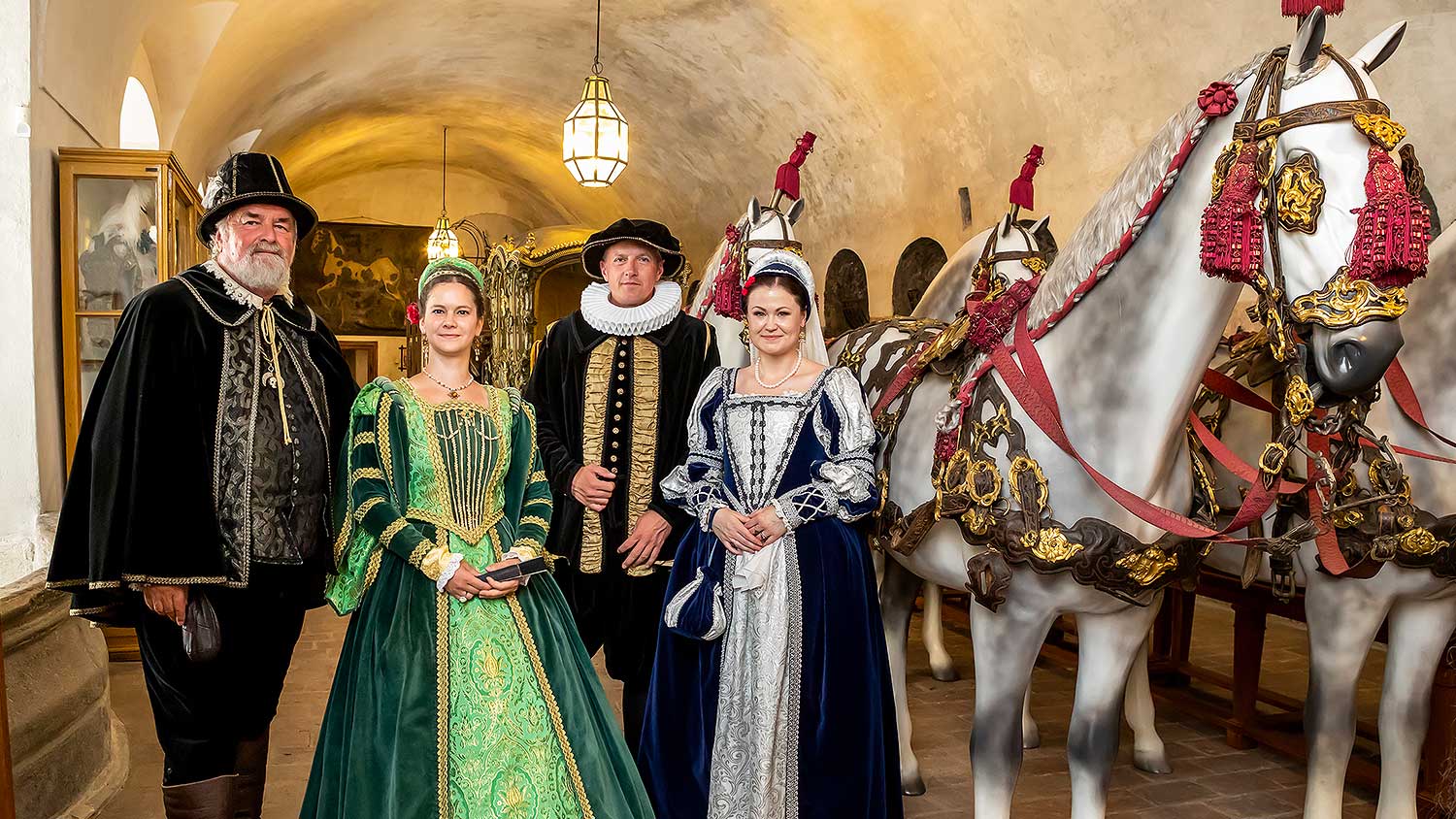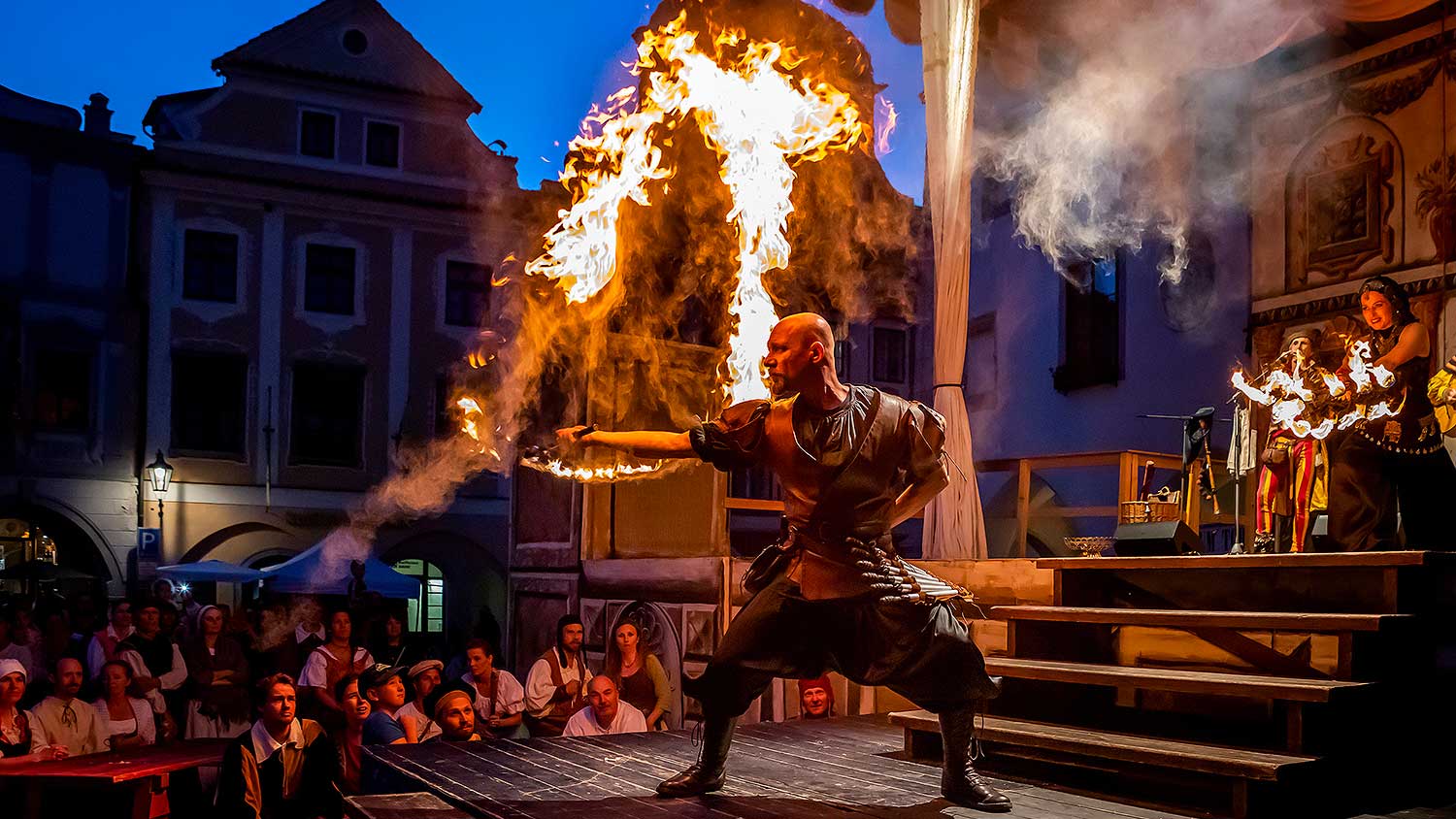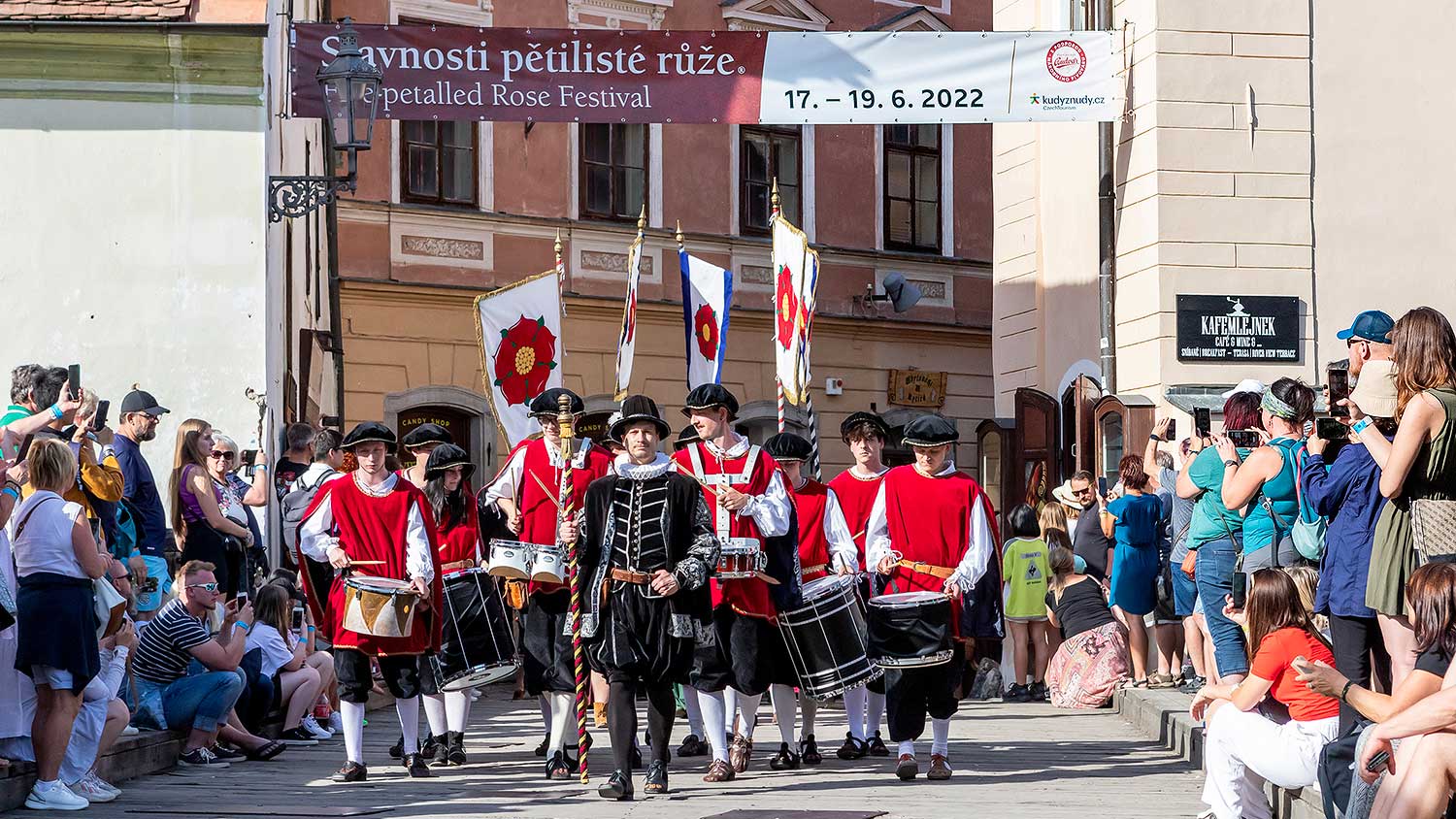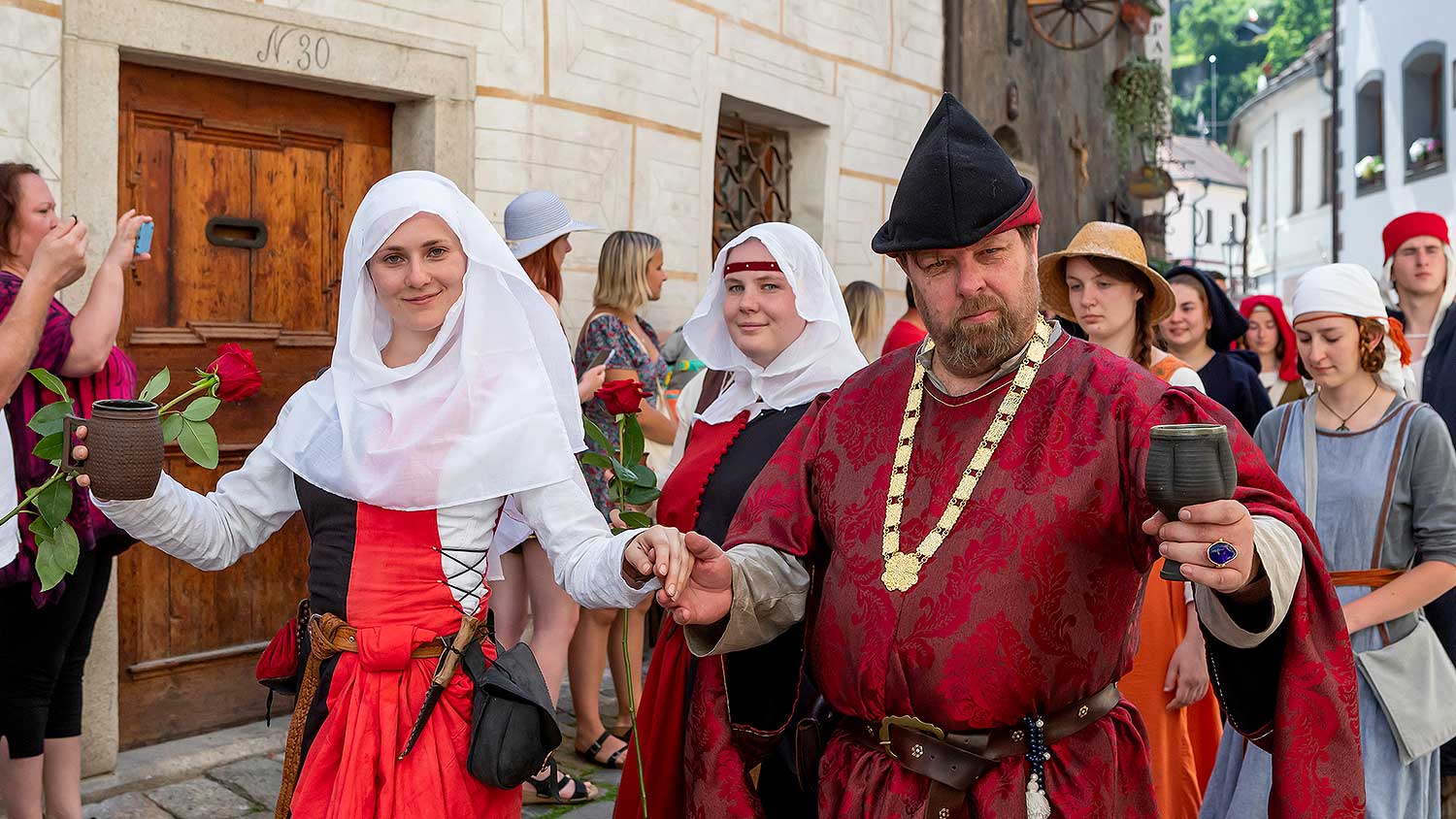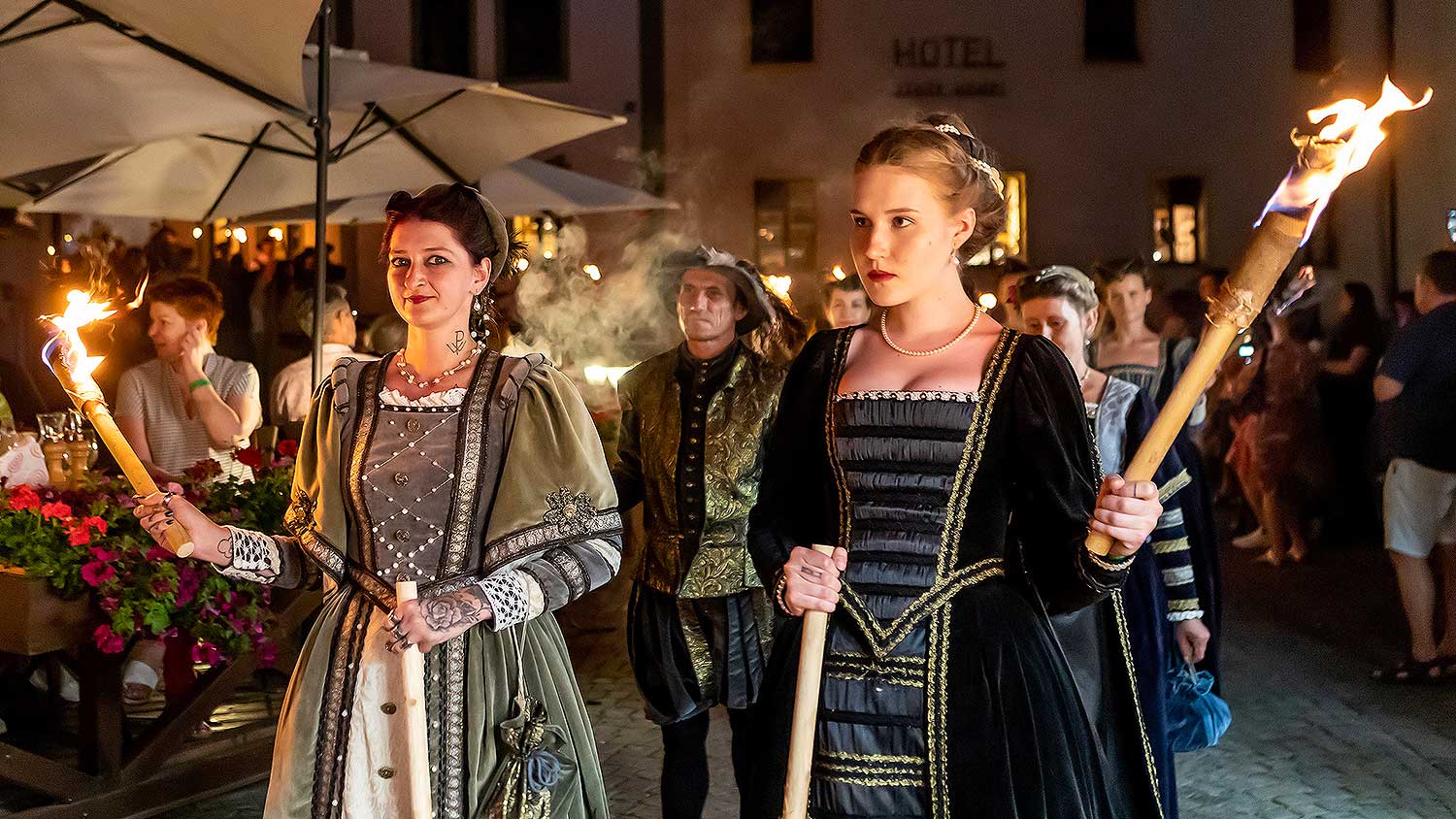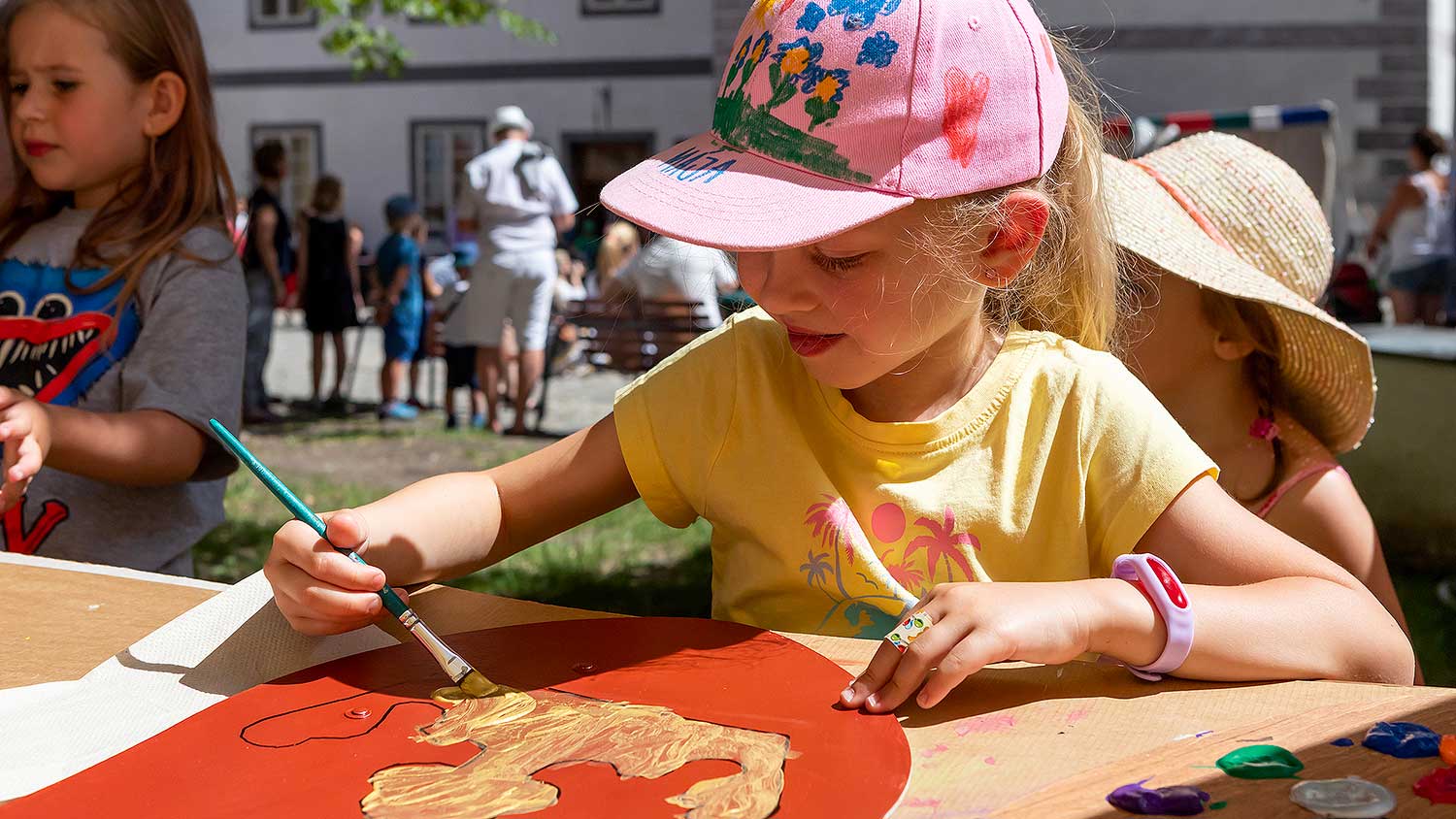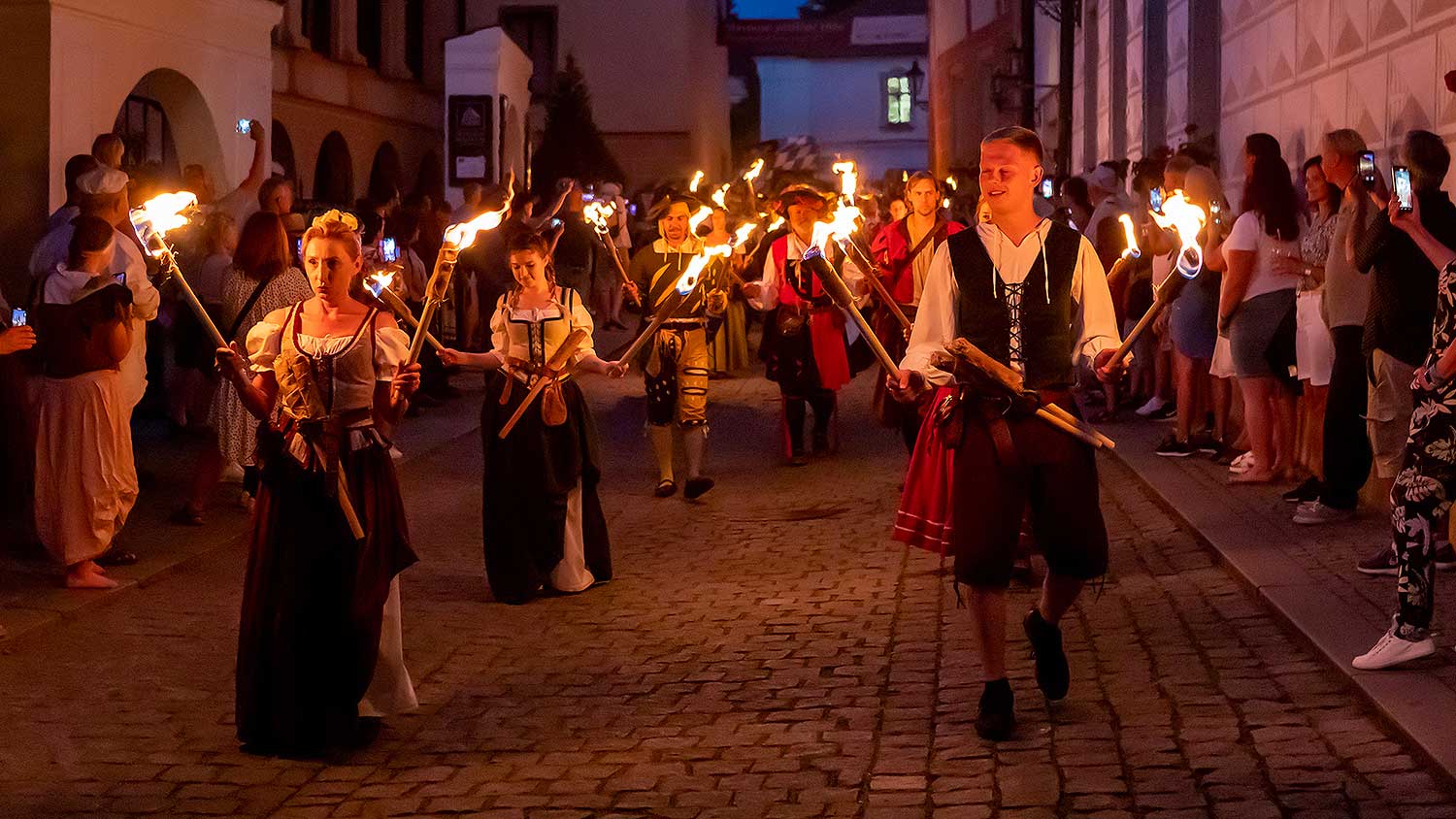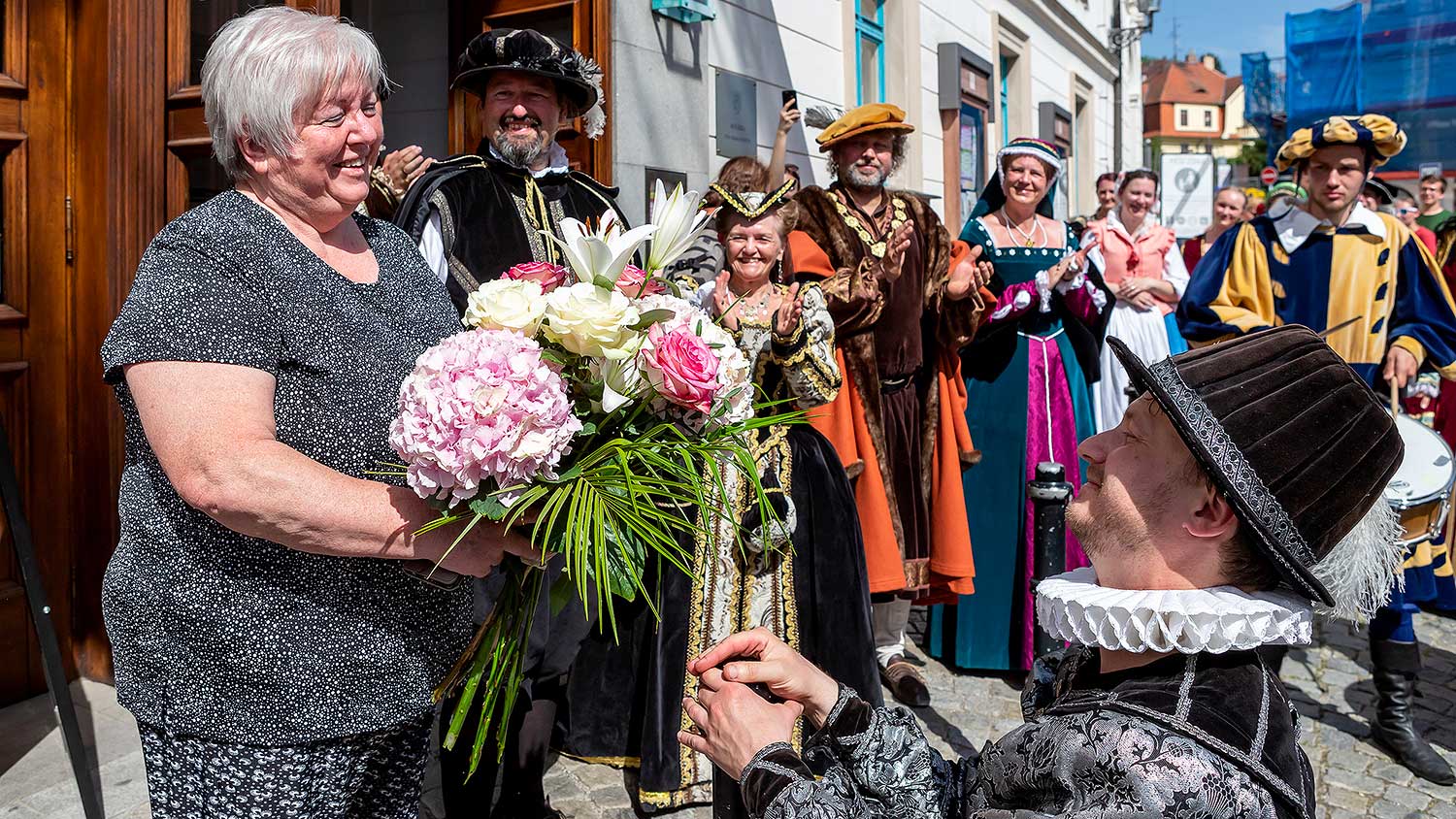 The Five-Petalled Rose Festival is a complete town-wide historical festival that takes you back to the reign of the last members of the noble Rožmberk family, Vilém and Petr Vok of Rožmberk. Every year, the festival scenario is based on important jubillees of Český Krumlov and specific events associated with the Rožmberk family and the town.
The festival's highlights include historical parades set in the Gothic and Renaissance periods and featuring over 700 costumed participants, historical market at Český Krumlov Castle with more than 100 booths featuring period wares and demonstrations of historical crafts, fireworks over the town, historical games and other historical programs for children and adults, medieval music, theatres, historical dance, historical swordfighting, jugglers and jokers, fakirs and fire shows, and lots more. Nearly one hundred performances and programs take place throughout the festival on several stages in the historic town center.
More than 20,000 visitors attend the festival each year, making it a total of over 530,000 visitors from 1990 to 2022.
Festival dates up to 2030:
21–23 June 2024, 20–22 June 2025, 19–21 June 2026, 18–20 June 2027, 16–18 June 2028, 22–24 June 2029, 21–23 June 2030
The Five-Petalled Rose Festival is organized by the City of Český Krumlov, the Český Krumlov Municipal Theatre, the Český Krumlov Development Fund, and the destination management organization DMO Český Krumlov Region.